witty-remark's Diaryland Diary
-----------------------------------------------------------------------------------------
-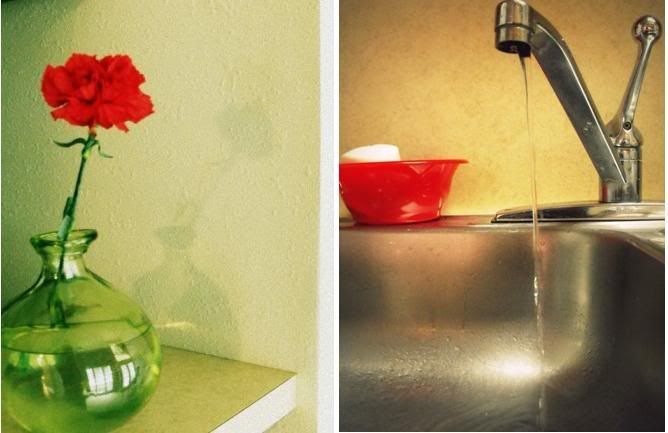 The kettle on the stove rattles and sings, piercing the night's thick silence with its shrill shriek.
The steam curls up and sweeps across my face.
The tea's too hot to drink, but I let it scorch my tongue. The blistering sting settles on the tip, invoking that familiar numb.
The element still glows orange, beckoning for something new to heat.
"No," I think "it's not your time." And I wait for it to extinguish its own flame.
In the sliver of moonlight, in my dark kitchen, I draw out the silence from every corner it fled to. I pull it from the nooks and crannies it retreated to. I collect it from the top shelf and inner cupboards it hid inside.
"Stupid kettle, you've scared my silence away."
"It's alright now" I promise.
"Come out, it's time to be quiet again."
1:34 a.m. - Monday, Nov. 29, 2010